Magnetika means versatility and transformation: the repositionability of each element, in fact, allows you to change and transform your furniture every time you want and this also means free your imagination and creativity. This is what I want to talk to you about today.
Do you already know our Wine Bar collection? Initially conceived for wine bars or for restaurants, it has been used in different contexts that touch transversally the different contexts of furniture: restaurants, but also residential interiors or offices.
Here below some examples that better explain what I'm talking about:
This space is placed inside the company showroom and it is used for customer hospitality. Two small armchairs, a coffee table and the Wine Bar to offer guests a relaxing moment.
In the picture here above, the proposal of one of our dealers. Our Wine Bar is placed in a reading or music corner. A perfect solution both for residential or hotel rooms and lobbies.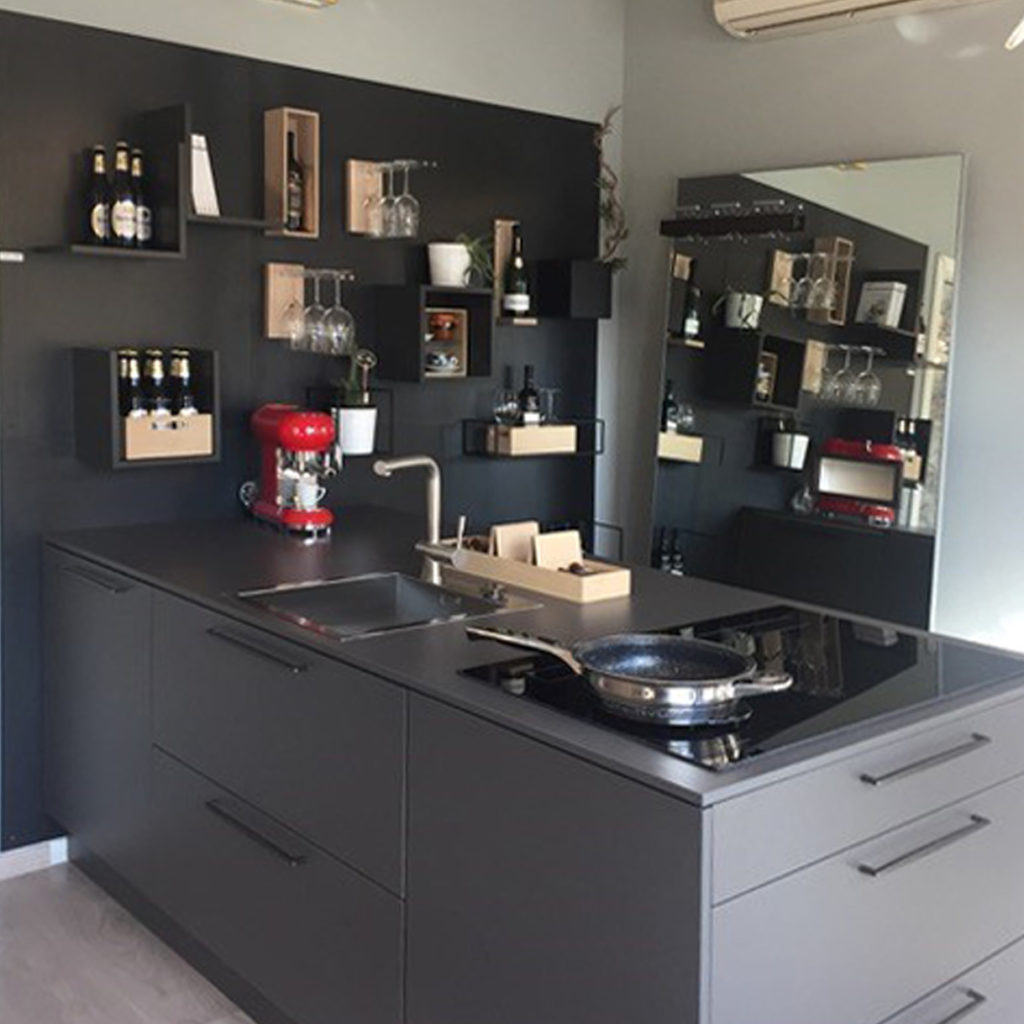 And finally, in a kitchen where naturally the wall units do not find space, the solution is to install a Wine Bar composition on the entire wall. This idea lets you place not only wine bottles but also glasses, spice shelves, oil, everything you need when you're cooking.