Here we are again, back from the latest edition of the Milan Furniture Show. It was lovely to meet you again and spend some time together!
This year too, Ronda Design welcomed visitors and friends from all over the world to a completely renovated stand: people were attracted by the eye-catching design of the setting including the vertical development of its partition walls.
The main colours of the arrangements ranged from Canapa and Walnut to the new, elegant Coffee metal and Patagonia ceramic shades, on top of our "traditional" finishes. We met a great number of visitors including old friends and new ones. We chatted with them and showed them our new entries, as well as getting inspired by the positive vibes generated by this large crowd.
For all those who didn't get a chance to visit us and for those we did meet, here is a short summary of the most popular novelties at the Milan Furniture Show. 
The most popular novelties exhibited by Ronda Design at the Milan Furniture Show 2023
Partition panels:
Caddy Stand App
, the latest new entry for Caddy. This is a partition covered with Caddy panels which can be fitted with metal open shelving units and magnetic shelves. 
The
magnetic Caddy system
,
Ronda Design's real forte, is based on metal modular panels which can be combined with some magnetic shelves to customise the overall result. Shelves and accessories let you create ever-changing arrangements.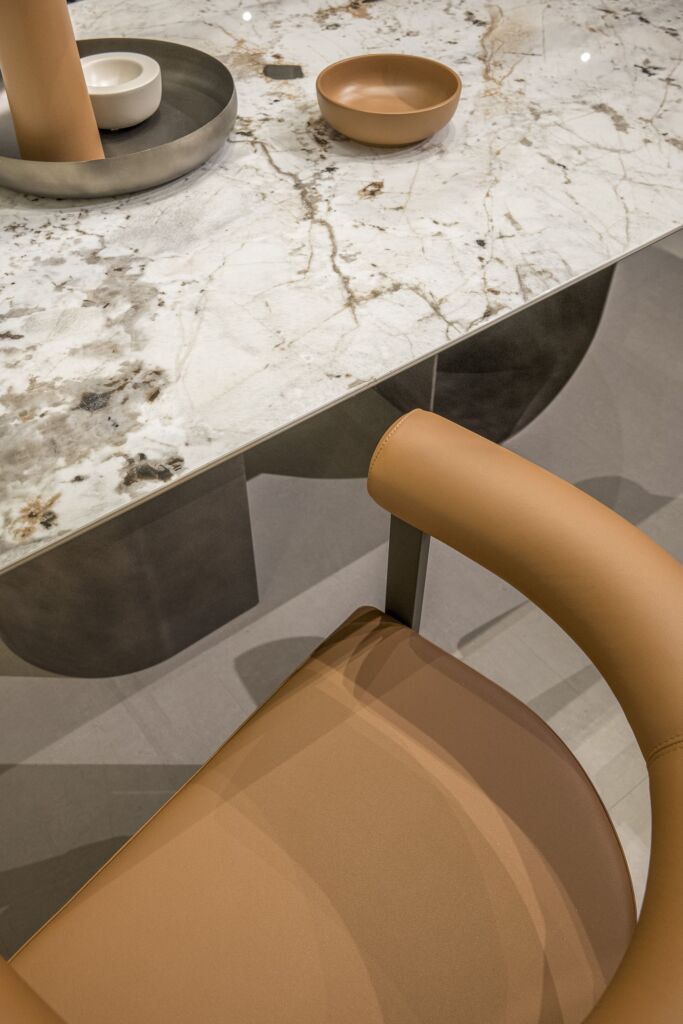 The new metal Coffee and ceramic Patagonia finishes: perfect when paired together, they come into their own on tables and on the large surfaces of our magnetic panels. In this case too, these finishes bring to mind the earth. Coffee-coloured metal is also a valid alternative to our aged finishes.
The iconic collection of modular Levia bookcases (from
Levia Small
to
Levia Air
, just to mention two of the most popular ones) was presented in a special version specifically created for the Furniture Show, featuring an impressive height of 4.5 metres that captured everyone's interest . The spectacular, very vertical layout set off the geometric play of the slim metal shelves. To make Levia even more versatile and to meet the requirements of wine lovers, we also presented our new stemware and bottle racks specifically designed for the Levia bookcase.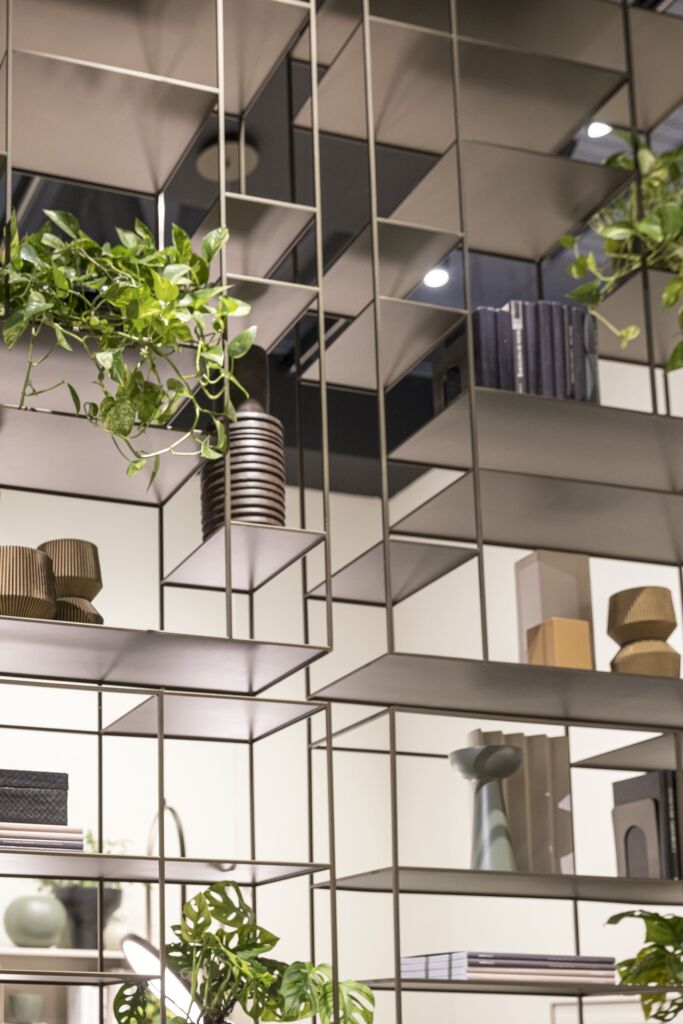 Lookup
, an innovative, magnetic, false ceiling system consisting of a frame to which painted aluminium panels provided with magnets can be attached. Lookup's modularity makes it possible to create seamless arrangements together with our Caddy panels. This year, Lookup features an upgraded and very successful lighting system.
Are you looking for new furnishing ideas?
Write to us, we will be happy to share our latest novelties with you!