Ready, set, go: let's start furnishing!
But where do we start? From the hall, obviously.
It's the first impression that counts. This doesn't only apply to people, but to homes too. As soon as we open the door to a home and take our first steps inside, we get quite a good idea of the atmosphere and the feel of the place.
The hall of a home is its calling card. Unfortunately, decorating it tastefully has become more and more difficult over the years. Why? The space dedicated to the hall has gradually decreased, and has even been incorporated into the first room of the home: it isn't a separate room like it used to be. However – irrespective of the amount of space available – this doesn't mean that the hall doesn't play a very important role. Indeed, its purpose is to welcome us into a home.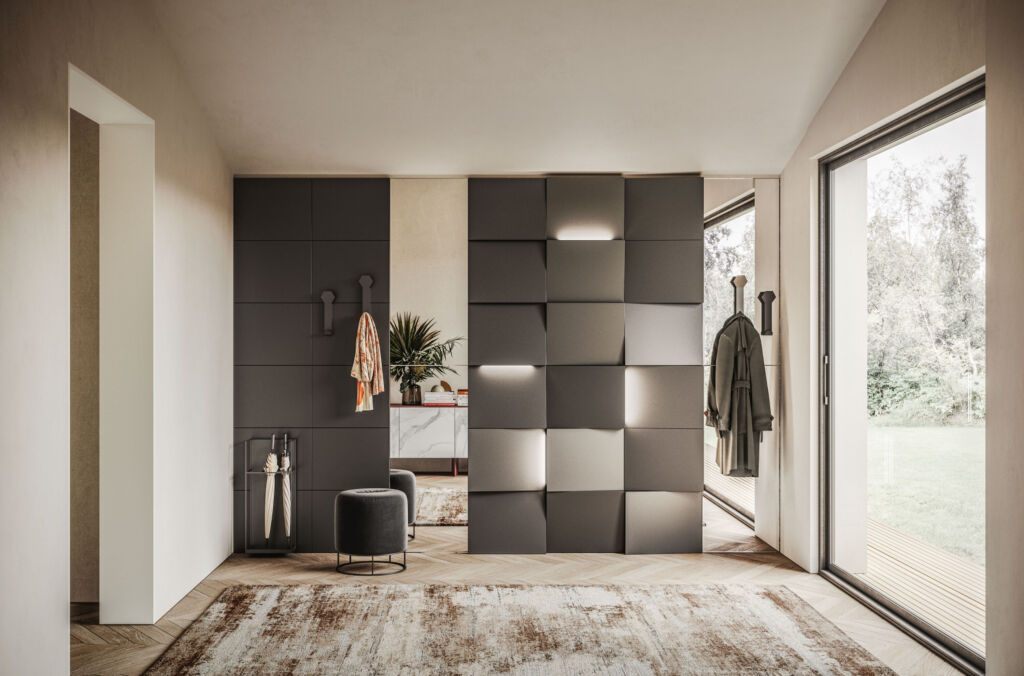 And in order to welcome us in the best possible way, as well as convey positive vibes, it should also be a practical place. When we get home, our first thought is to rid ourselves of everything we don't need, such as our keys or our coat, possibly without creating a mess. Vice-versa, when we go out, we quickly need to grab useful essentials.
In this article, we'll be providing you with some practical and tidy ideas on how to furnish the hall, without compromising on aesthetic beauty and love of design.
As we were saying, the hall as a separate room is gradually disappearing from modern homes. When the available space is limited, it's difficult to find furniture that checks all the boxes. Nevertheless, Ronda Design has created beautiful and discrete solutions on how to furnish a hall with style, to enhance the value of this part of the home which is often neglected.
The ideal solution? Magnetika!
The Magnetika furniture system gives you the chance to put together solutions with dimensions and functions that can be customised down to the tiniest detail. This is possible because Magnetika is an organised system of magnetic metal elements, which are combined to create customisable, ever-changing solutions. This means that the elements can be shifted and repositioned according to personal taste and practical needs, without restrictions.
Furnishing a hall will no longer be an issue, just an opportunity to have some fun. The choice is extensive: mirrors, coat hooks and trinket trays with an original design… you can finally create a hall that is truly functional and concurrently pleasing on the eye.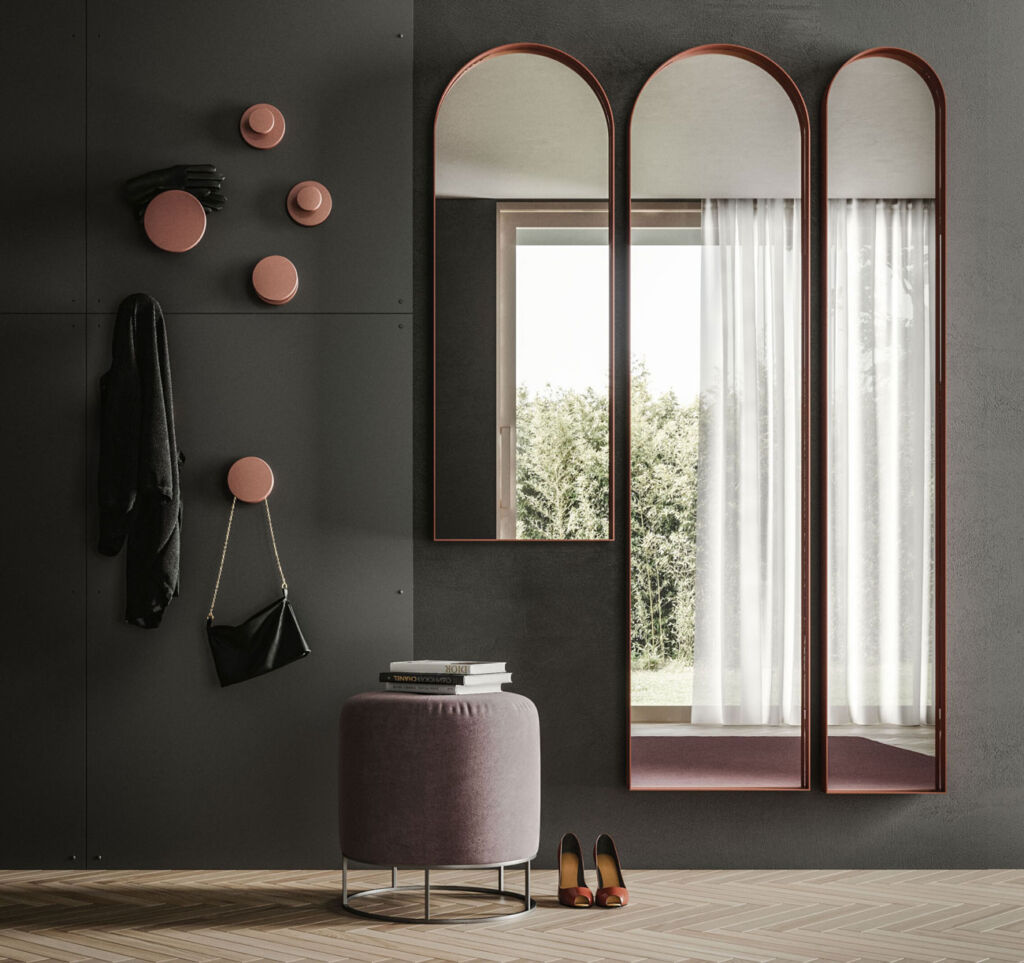 The mirror is a classic feature in any hall, as it immediately contributes towards creating the right atmosphere for this space. And if it's a magnetic mirror, then the wow effect is guaranteed.
The effect can be completed by some magnetic accessories for the hall which you can move as needed. An example? Move the hangers to the most convenient height for your children, thus accompanying them as they grow taller, without having to change your furniture.
The Jazz magnetic entrance hall
Do you want to be inspired? One complete, well-organised and functional idea to keep everything neat and tidy, while also being aesthetically attractive, is the Jazz magnetic entrance hall. It entails a complete line of wall panelling, magnetic mirrors, magnetic coat hooks, trinket trays and magnetic shelves of various sizes. You can decide whether to develop your configuration vertically or horizontally depending on the available space. That extra touch? Jazz can be ordered with backlighting.
Want some more ideas on how to furnish an entrance hall?
Write to us, we'll be happy to share some original ideas to make your dream entrance hall a reality!