If you love wine you certainly wouldn't like to keep your bottles hidden, would you? So why not try to make the most out of your bottle racks, and use them as decoration? We usually choose our bottle holder or bottle rack accessories for practicality, but here are some examples of how to use them in an original way.
Bottle holder to complete the kitchen set
In modern houses the razionalisation of spaces has often brought to the disappearance of pantries and wine cellars, so keeping the bottles directly in the kitchen could be the solution. Bottle  holder can be used to decorate a kitchen wall covered in iron sheets. A solution that is decorative and functional at the same time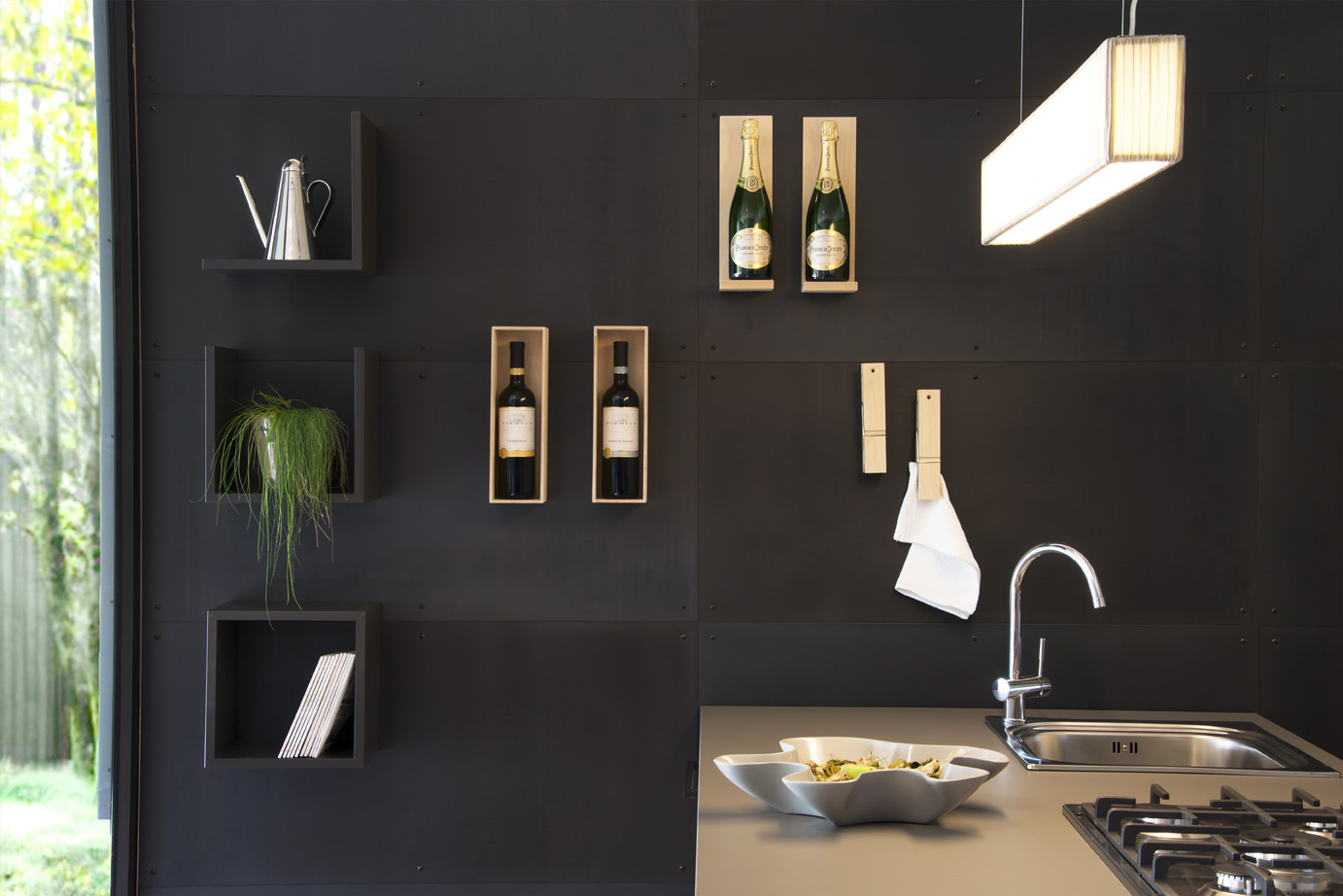 Create a chilling area at home
A bookcase in painted iron with bottle racks modules inside creates an unconventional wall, out of the ordinary. The choice of natural oak for the bottle holder accessories helps to warm up the room, in contrast with the metal finishes.  The wine bar accessories fit in perfectly with the rest of the living room furniture.
An industrial flair to a public space
The wall system with bottle racks and bottle holder fits in perfectly even in a public space. In combination with stools and tables in wood and natural iron they can give a bit of industrial flair to a bar for example. This kind of layout highlights the most important labels.